The Captain sets sail every Friday & Saturday to deliver a fine selection of Beers, Wines and Spirits to your door.
If you'd like to place an order and have Captain Beer deliver to your port then call the Captain on or text 07852 437842
The Menu is displayed below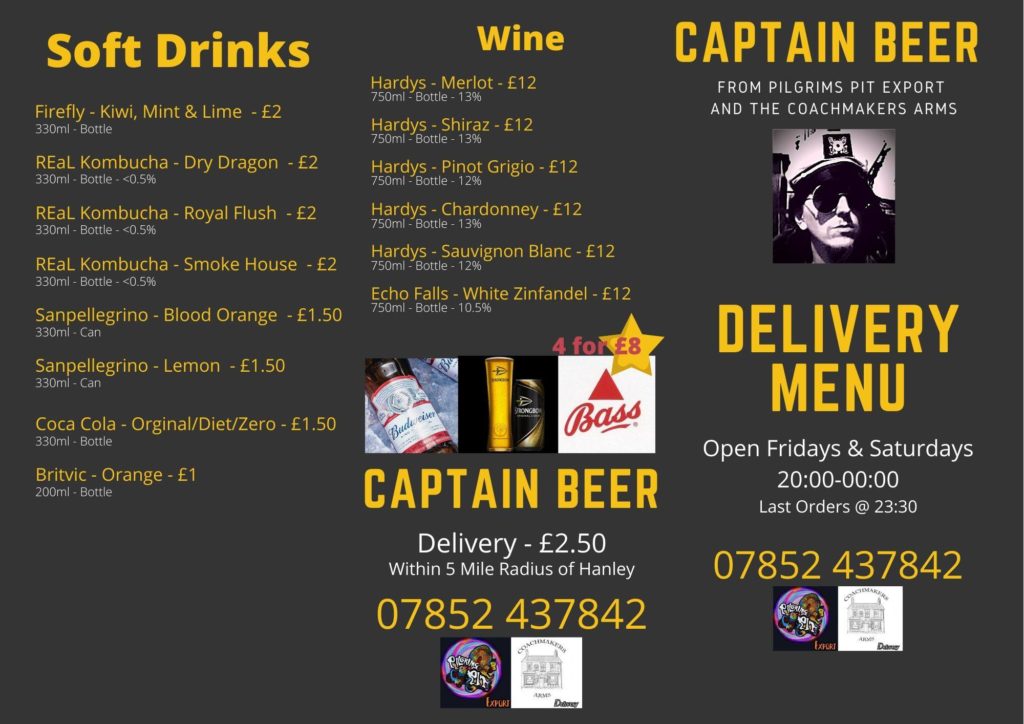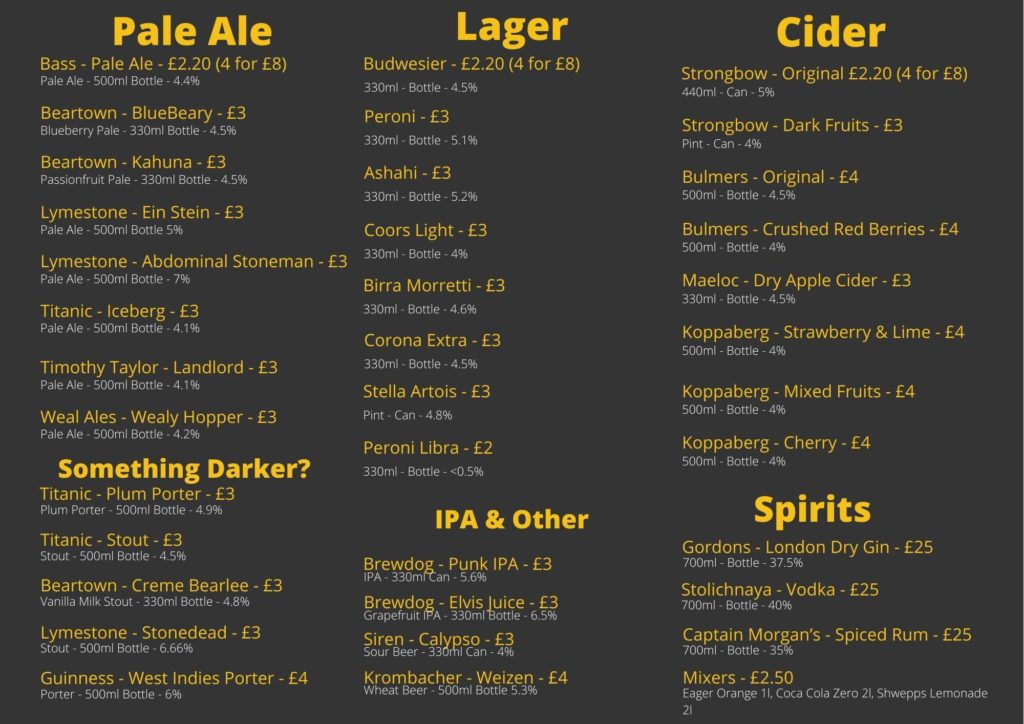 Delivery is ONLY £2.50 and the Captain is always cautious !
Age verification checks will be requested if you appear to be under 25 and Social Distancing is also a must.
Stay Safe and Call the Captain!