Welcome to The Coachmakers Arms in Hanley, Stoke-on-Trent.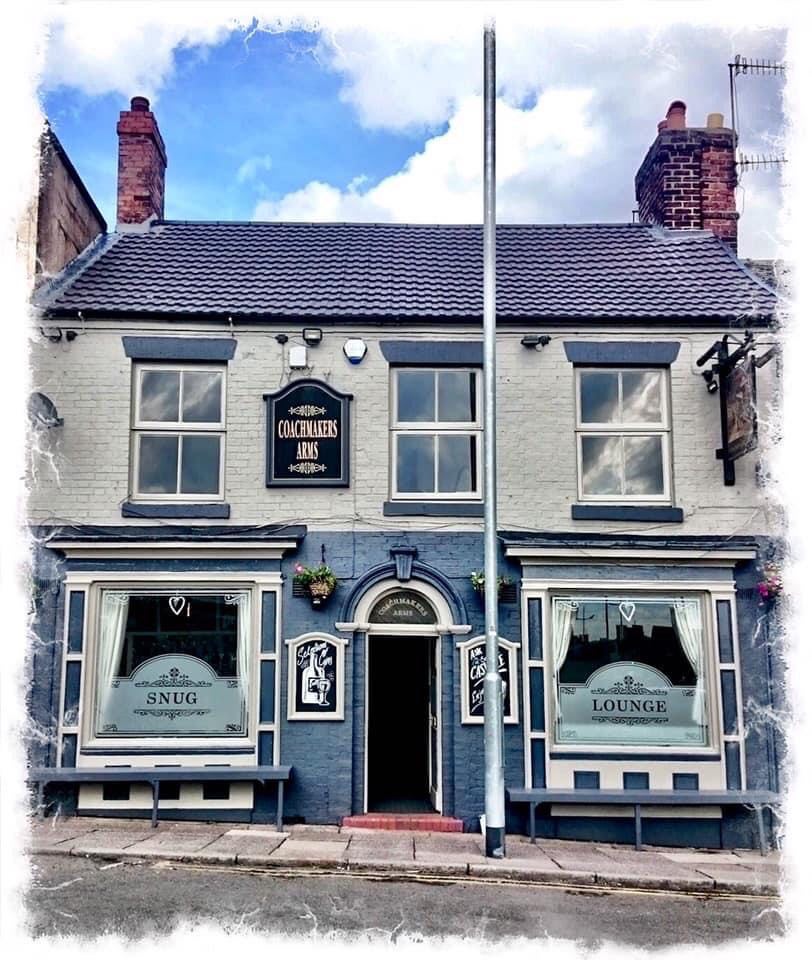 History
The history of our pub goes right back to the 1800s, as far as we know the building itself was built in the 1850s. It was originally a terrace house, but became a beer house between 1860 and 1870.
It took its name from the coach makers that were trading opposite. Originally owned by Bass, the pub still serves the famous ale.
The Coachmakers Arms in Hanley is thought to be one of the last remaining pubs in the country to still have a layout of four original rooms leading off a central passageway.
SOCIAL MEDIA
You can find us on Facebook, Twitter and Instagram