The Coachmakers Arms – Hanley is hosting an exhibition featuring work from students graduating at Staffordshire University from the Cartoon and Comic Arts course.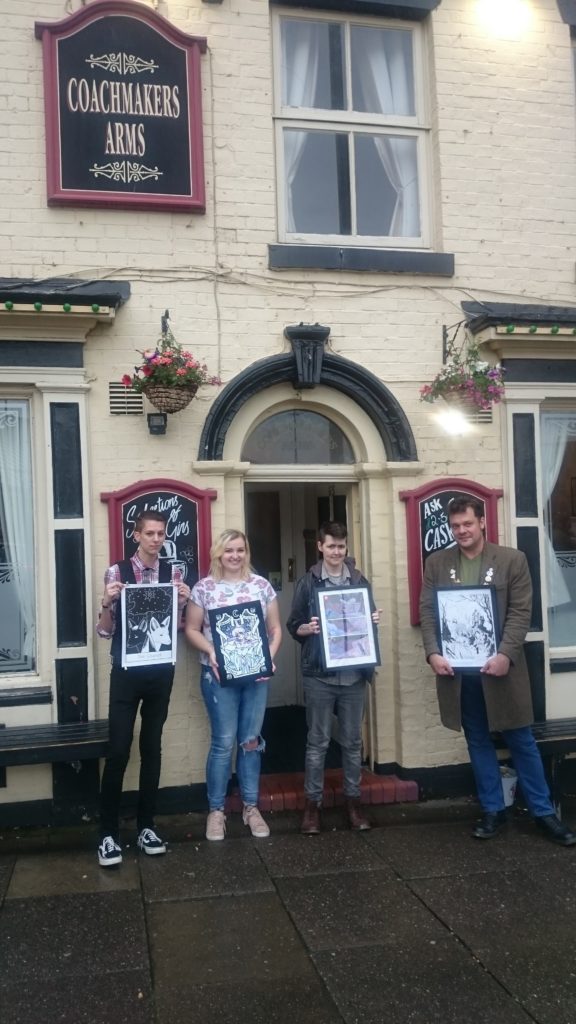 The exhibition shows the journey of a comic book from script, to pencil line drawing (pencilling) through to the next stage "inking" which creates the permanent outline for the final stage "colouring" (see examples below).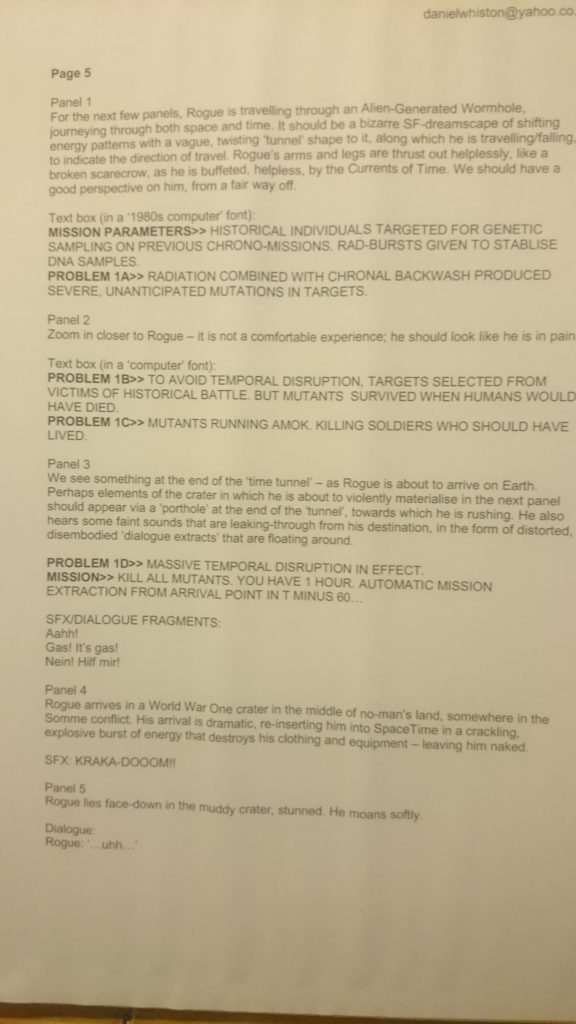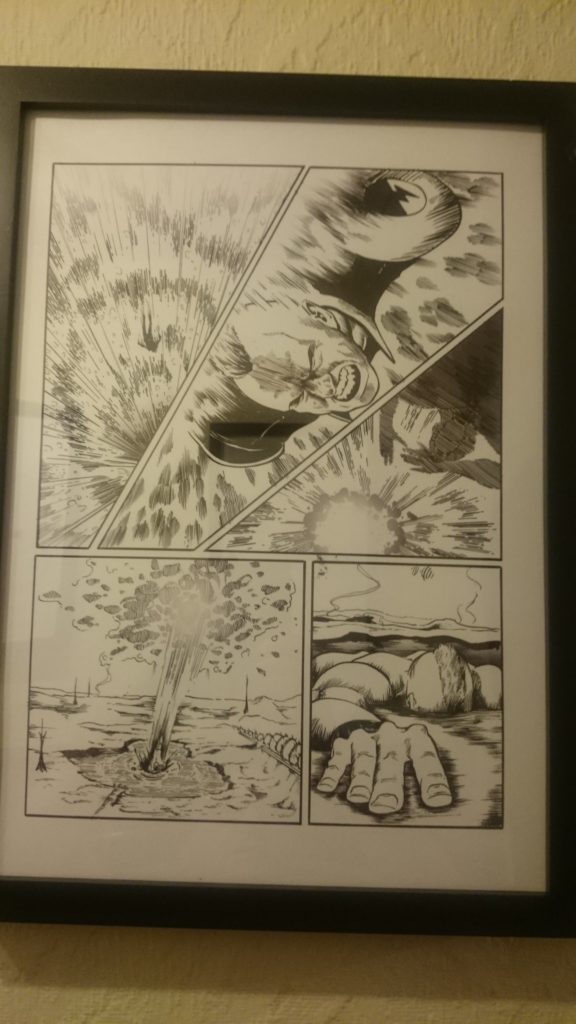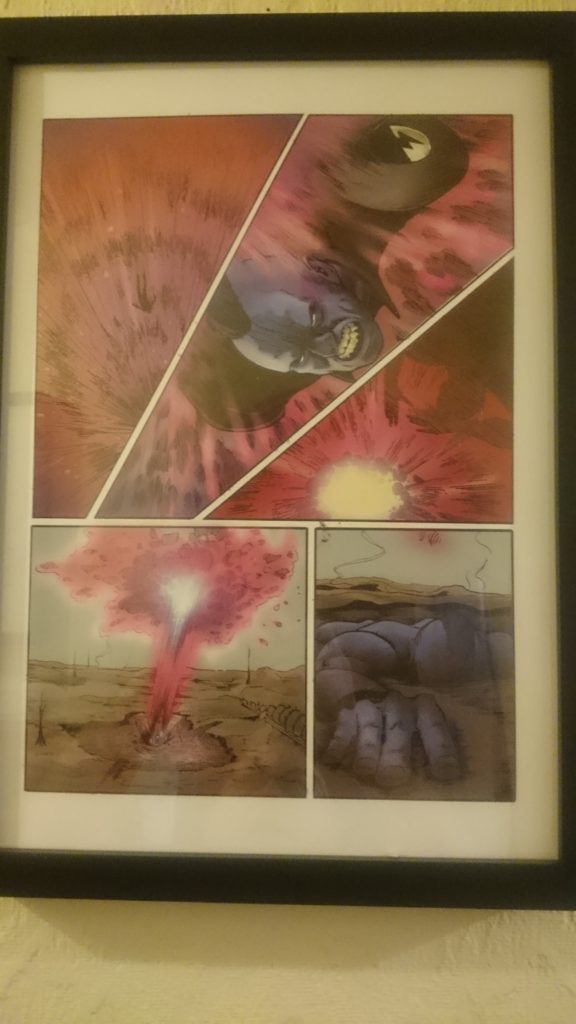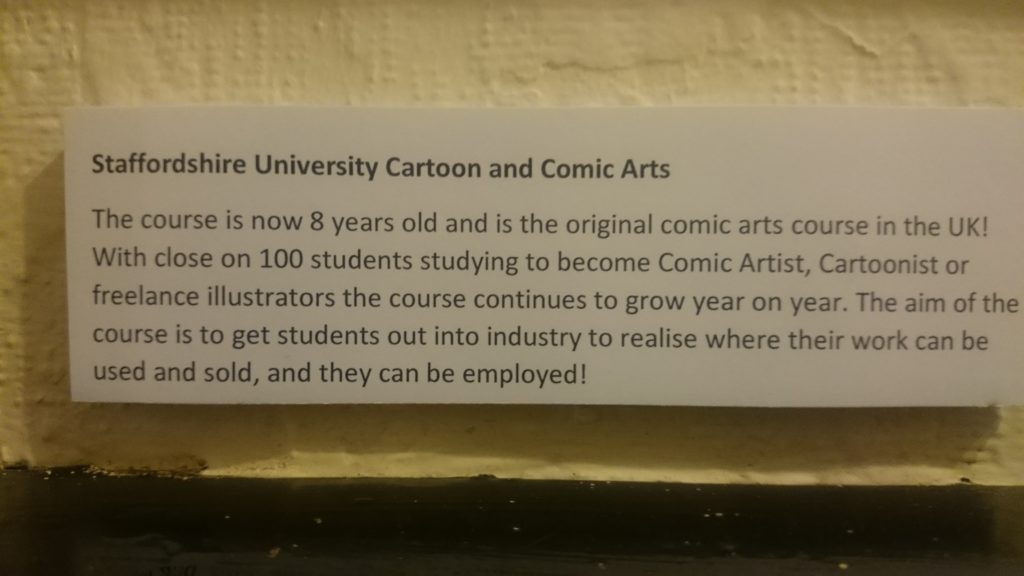 Gareth Cowlin, lecturer in Cartoon and Comic Arts said "The pioneering Cartoon and Comic Arts course at Staffordshire University is now 8 years old, and with the culmination of their degree show, we wanted to take a taste of the course 'on the road'. We are proud to align ourselves with The Coachmakers Arms."
"Many of the students on the course are now working with industry, so now is a good time to see some of the next big names in comics…they are:-
Meg Harris has drawn 'Lucky Tony' a slapstick comedy epic…
Tom Newall, who is working with Industry legend John Charles on 'TechnoFreak'…
Millie Forrester has produced beautifully large format tarot cards…
Danielle Gayle has produced a story based on Pandora's Box…
Danielle Thompson is influenced by Manga and produced art based on a role-playing game…
Katy Creswell's work is illuminating (you'll appreciate that pun when you see it)
Conan McPhee has drawn an unapologetically old school comic…
Shaun Gillon's work mixes different media to stunning effect…
Mike Walters is working in industry and is a talent to watch…
Joe Assi is working with Marvel professional Kevin Gunstone."
Rob Ledgar, Landlord of the Coachmakers Arms said "I'm pleased to be able to share this work with my customers and it extends my connection with the university which first came about as an organiser of the comic, media and TV convention Stoke CON Trent.
"I'm often looking to do new things in the Coachmakers Arms, which has become a cultural hub, with art exhibitions being a regular feature in the pub. "
It's a privilege to share new talent from diverse fields such as Cartoon and Comic Book Art and I'm sure I'll get a great reaction from the customers of the Coachmakers"
The exhibition is open during the usual pub opening hours and runs for one week only until the evening of Tuesday 18th June 2018