UB40 are returning to the Victoria Hall Hanley for their 40th Anniversary Tour and The Coachmakers will be holding a day of celebration to mark their return and new album.
Whether you fancy a red red wine, Are King for the day or a bit of Food for Thought then join us at The Coachmakers.
.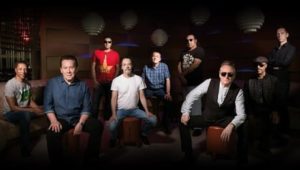 As part of their 40th-anniversary celebrations, UB40 will release their first new studio album in five years in September 2018, before embarking on this UK tour!
Titled For The Many, the new album will be the Birmingham reggae veterans' nineteenth studio album, featuring UB40 founder members Robin Campbell (co-vocals/Guitar), Brian Travers (saxophone/keyboards), Jimmy Brown (drums), Earl Falconer (bass/keyboards/vocals) and Norman Hassan (percussion/vocals), and long-time members Duncan Campbell (vocals), Martin Meredith (saxophone), Laurence Parry (trumpet) and Tony Mullings (keyboards).
UB40 have forty UK Top 40 hit singles and – with sales of over 100 million records – seen their albums reside in the UK's Top 75 album chart for a combined period of eleven years, making UB40 one of the most successful British groups of all-time.
UB40 will showcase songs from For The Many alongside many of their seventeen UK Top 10 hit singles, including Kingston Town, Food For Thought, One In Ten, I Can't Help Falling In Love With You, Don't Break My Heart and Sing Our Own Song and, of course, Red, Red Wine, amongst other fan favourites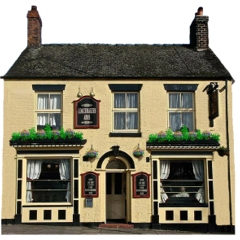 We offer great value with our real Ales at £2.50 a pint.
Bass and Six Towns Brewery Over The Pond IPA are just two of the real Ales currently on offer at just £2.50 a pint alongside an amazing array of Gins which include an offer of a double Lemon Drizzle or Cherry Bakewell Gin and Mixer for just £4.
We have a magnificent range of flavoured ciders too with 20 types on offer
See you in The Coachmakers